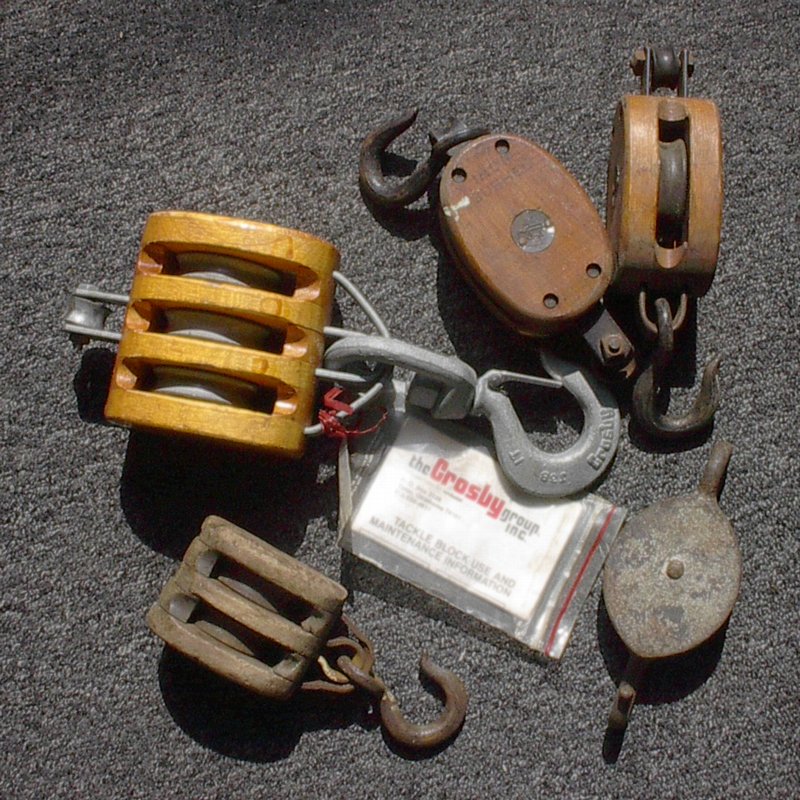 Block an tackles
These pulleys are mostly all around fist size.

The 2 in the top right are indentical. The one bottom right is metal with a loop on top and hook on bottom.

The large one has a hook on a swivel and hasp to prevent it from coming unhooked. It is in new condition. The rest are old but still working....


| | | |
| --- | --- | --- |
| Price: | | N.P. |
---
Click numbers below to change image size on left.
Width = 400
400 450 500 550 600 650 700 800