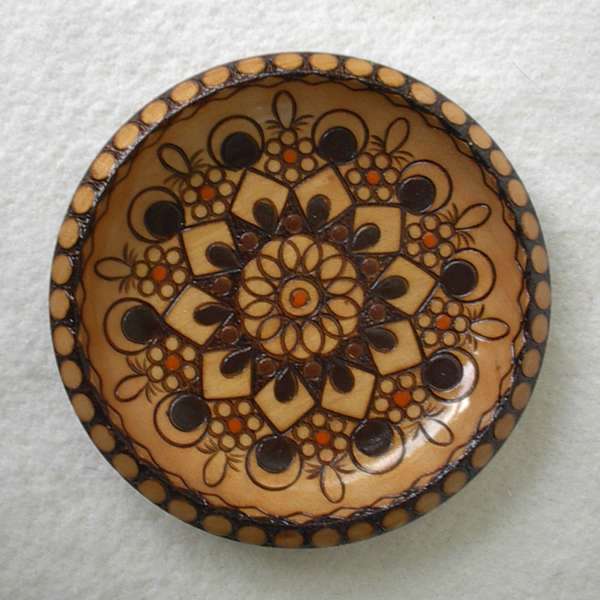 Ornate Pattern Bowl made in Poland
Here is a bowl that is made in Poland. It consists of a raised textured surface pattern of circles and squares that form a repeting pattern around a circle. The pattern is only on the top and edge. The inside bottom is mostly flat until you get to the outer points of the squares.

The bottom is plan except for the "Made in Poland" label. The entire surface is covered with some kind of clear varnish coating.




| | | |
| --- | --- | --- |
| Price: | | $1.00 SOLD ON eBay |
---
Click numbers below to change image size on left.
Width = 400
400 450 500 550 600 650 700 800