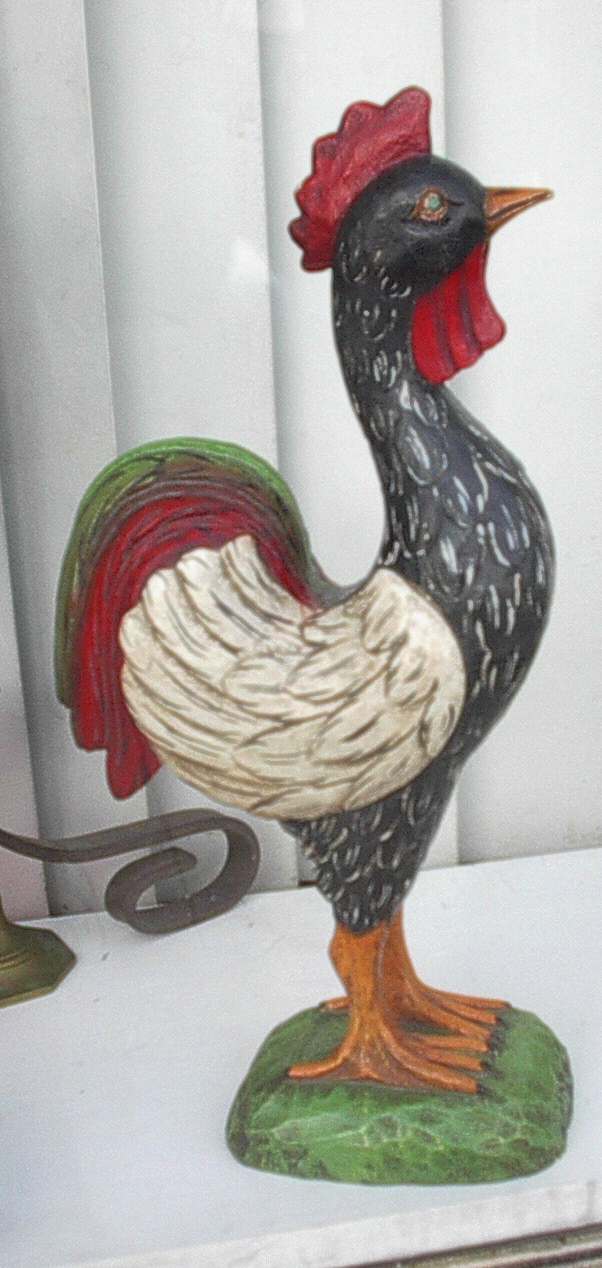 Vintage Wood Carving of Rooster
Nicely carved figure of a ROOSTER. Has painted surface with a few minor chips. Shows signs of it's age. Not sure how old, but it seems to have been around for a while..

This item was otained at a local estate sale in the PA area. There are NO markings, or printing on this at all, so nothing to identify who, when or where it was made. It is still a great piece for those who collect this sort of item.

===== Condition: Great =====
There were a few chips in the paint, but other wise in great shape. Shows slight signs of age.

From base to top of head feathers, it measures 15 inches tall and approx 4 inches wide and 7.25 inches front to back.


| | | |
| --- | --- | --- |
| Price: | | $50.00 |
---
Click numbers below to change image size on left.
Width = 400
400 450 500 550 600 650 700 800