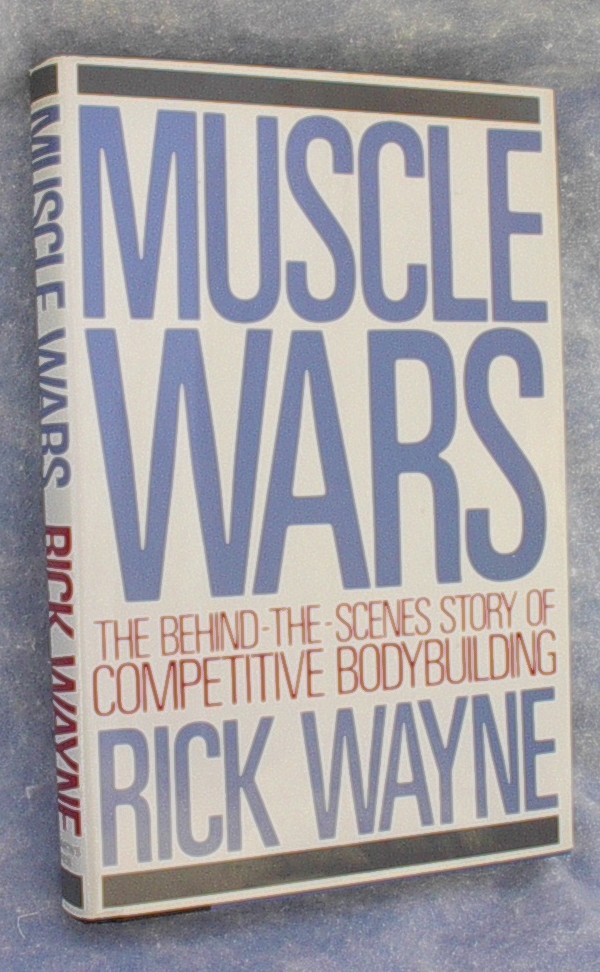 Muscle Wars - Rick Wayne - Body Building - HC

MUSCLE WARS is an insider's account of the sport, the business, and the stars of competitive bodybuilding. Written by Rick Wayne, a champion bodybuilder and journalist.

Read about:
Arnold Schwarzenegger, Danny Padilla, Mohammed Makkawy, Sergio Oliva, Larry Scott, Franco Columbu, Frank Zane, Joe Weider and Ben Weider.

Plus: Mike Mentzer, Lou Ferrigno, Samir Bannout, Albert Beckles, Roger Callard, Boyer Coe, Ed Corney, Chris Dickerson, Dave Draper, Vince Gironda, Joe Gold, John Grimek, Lee Haney, Oscar Heidenstam, Bob Hoffman, Don Howorth, Mike Katz, Rod Koontz, Jim Lorimer, Dan Lurie, Serge Nubret, Freddy Ortiz, Bob Paris, Reg Park, Bill Pearl, Tony Pearson, Tom Platz, Harold Poole, Robby Robinson, Clarence Ross, Chuck Sipes, Kalman Szkalak, Ron Teufel, Dennis Tinerino, Casey Viator, Roger Walker, Ken Waller, Jusup Wilkosz and Artie Zeller.

Featuring many black and white photos.


| | | |
| --- | --- | --- |
| Price: | | $44.80 SOLD ON eBay |

---
Click numbers below to change image size on left.
Width = 400
400 450 500 550 600 650 700 800