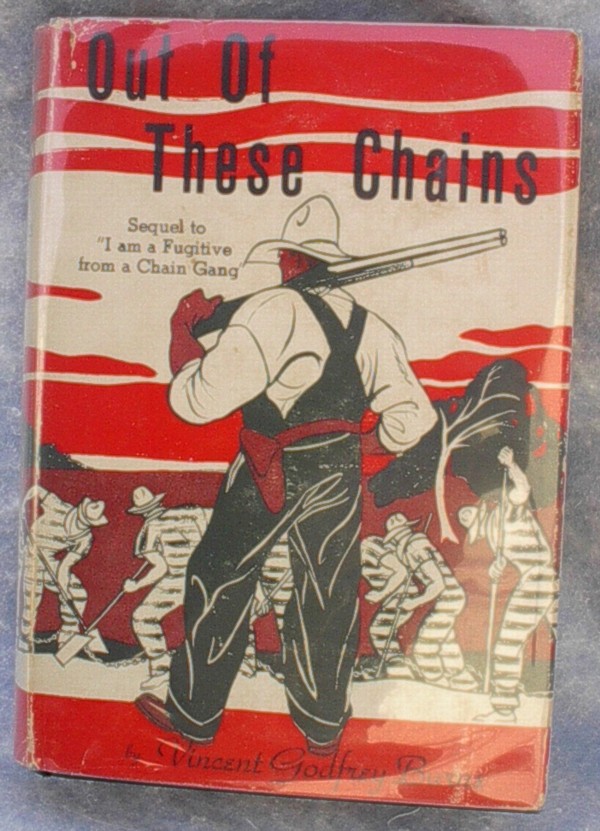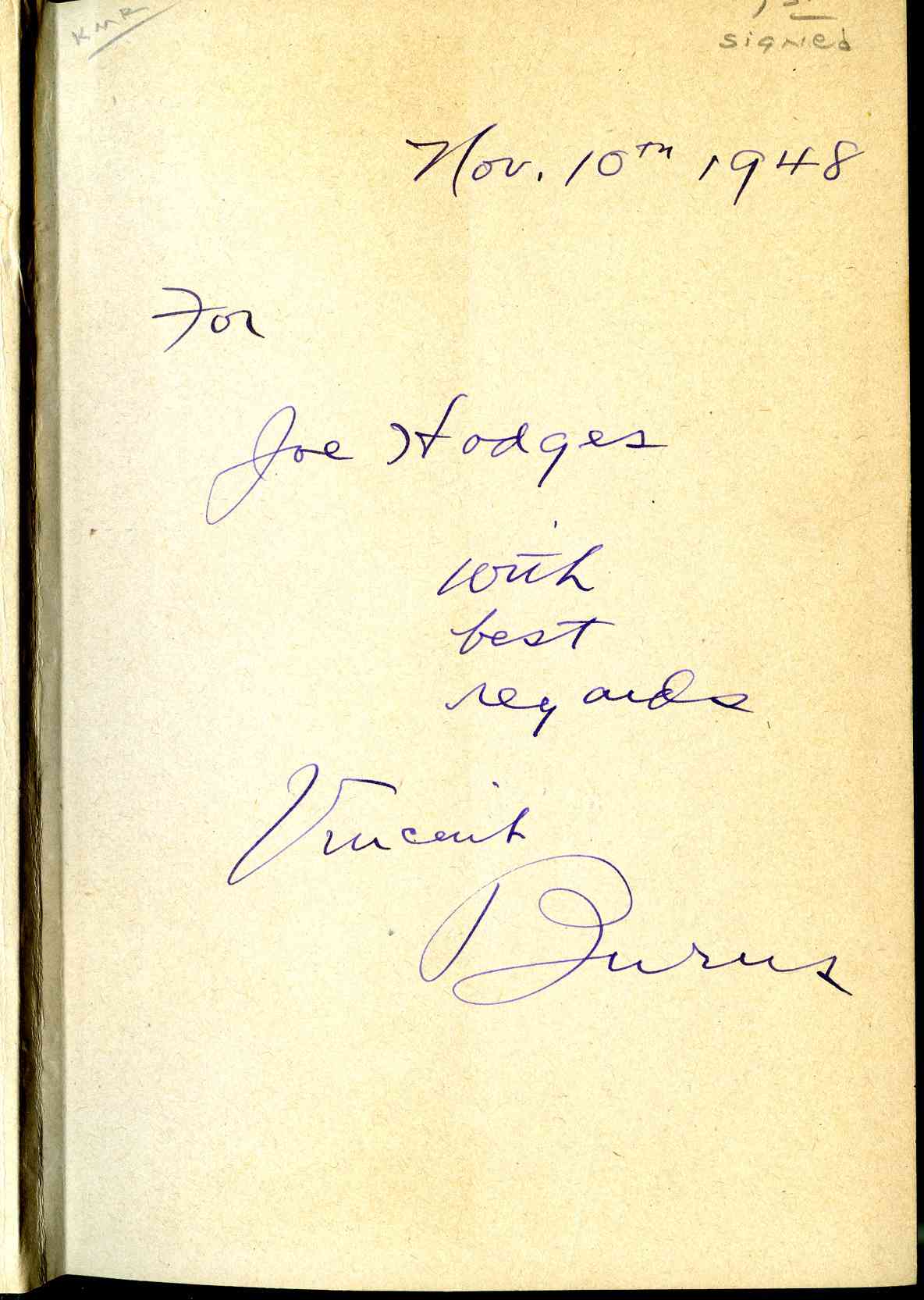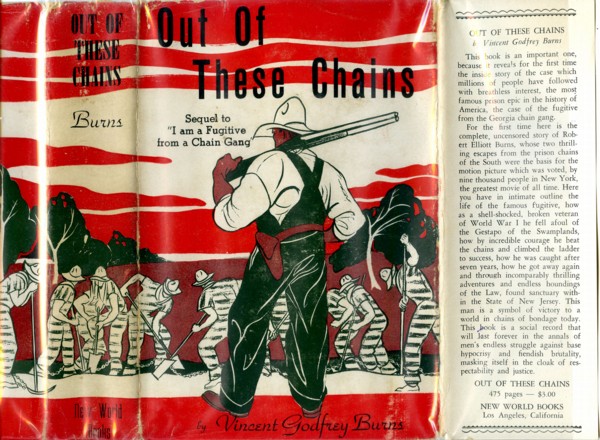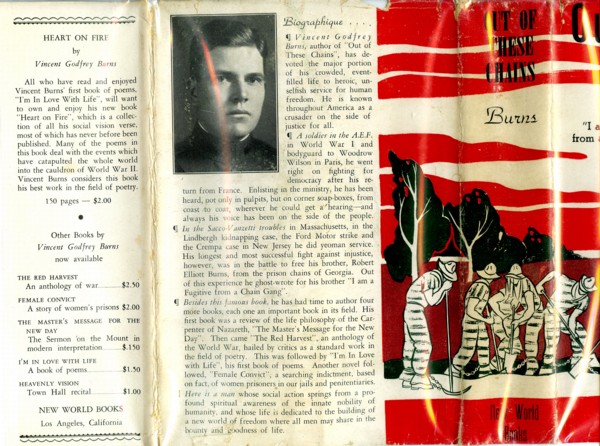 Out of These Chains - 1942 (signed) - HC

by: Vincent Godfrey Burns

This is a sequel to the book: "I am a Fugitive from a Georgia Chain Gang"

Copyright 1942
464 pages.

Autographed by the author on:



Nov. 10th, 1948.
For Joe Hodges with best regards Vincent Burns



Read about:
This book is an important one, because it reveals for the first time the inside story of the case which millions of people have followed with breathless interest, the most famous prison epic in the history of America, the case of the fugitive from the Georgia chain gang.

More info:
Part One was made into a movie: "I am a Fugitive from a Chain Gang" in the 1930's featuring a famous actor named: Paul Muni.


| | | |
| --- | --- | --- |
| Price: | | $30.00 SOLD ON eBay |
---
Click numbers below to change image size on left.
Width = 400
400 450 500 550 600 650 700 800